To All Baker-Blumin Family and Extended Family Members:
It's a GO! Our second Baker-Blumin Family Reunion will be held in San Diego, California from June 22-25, 2006! Please mark your calendars and start thinking about hotel and travel arrangements. And, of course, please pass the word to your immediate and other family members with whom you are in contact.
As I mentioned in earlier correspondence, we have now completed all arrangements with the Town & Country Resort Hotel which will be the "home base" for our Reunion. The Town & Country is a full service resort hotel located in Mission Valley, the heart of San Diego, just 10 minutes from the airport. The resort has wonderful amenities (pools, restaurants, athletic facilities, a full-service spa to name only a few), nice accommodations and will be a perfect place for our family members of all ages. A championship golf course is adjacent to the hotel (where we'll surely have some friendly family competition) and the many attractions and places of interest throughout San Diego will offer us lots of opportunities to plan some memorable family outings. You can visit the hotel website at http://www.towncountry.com/
We negotiated a most favorable $139 per night room rate at the Town & Country Resort to include a special continental breakfast. Only a limited block of rooms has been set aside for us since we were not in a position to absolutely guarantee a fixed number of rooms. Reservations will be accepted at the hotel beginning December 1, by calling the toll free reservation number, 800-772-8527. To receive this special rate please tell the reservation agent that you will be attending the "Baker-Blumin Family Reunion, June 22-25, 2006". Also, on a space available basis, the hotel will honor our special rate beginning 3 days prior to the reunion (and lasting until 3 days after) for those who may wish to arrive early and/or stay later.
The Reunion should follow the same basic format that we enjoyed in Orlando last year - that is, a Thursday to Sunday format to include a 3-night stay. We'll have a Thursday welcome dinner, plus two other evening gatherings on Friday and Saturday, plus a Sunday morning closing breakfast. We'll plan to have plenty of varied and fun daytime activities for family members of all ages on Friday and Saturday; and we still will need to keep time available for family genealogy, in-pool and poolside gatherings, schmoozing and the like. We welcome your assistance as a member of the Reunion Committee . . . so please let me know if you're willing to help.
Our Family Genealogist, cousin Sylva Baker, and cousin Julie Baker recently returned from a visit to Paris where they renewed contacts with our "French connection" relatives and met several new ones. Sylva and Julie's visit was a follow-on to cousin Michael Baker's visit to France earlier this year and we hope there will be some French family members attending in San Diego. And speaking of cousin Michael, our devoted family Webmaster, be sure and check www.bakerbluminfamilytree.com for lots of information about our family, including our history, genealogy and some terrific pictures and videos that will let you revisit the wonderful time we shared together at our first Reunion in Orlando. The website is also the place to go to see how the Bakers and Blumins are all related!
Please note that this e-mail is being sent only to those family members for whom we have an e-mail address. Right now, we only have e-mail addresses for a fraction of our family mailing list. Accordingly, it would be VERY helpful if you could provide me with the e-mail addresses of any family members who will not be receiving this letter. A separate "snail mail" letter with enclosures will be sent out to everyone later this week.
I urge everyone to please make a sincere effort to attend our San Diego Reunion. Mark the dates on your calendar . . . call the Town & Country Resort beginning December 1 for room reservations . . . spread the word to your other family members . . . volunteer to help out on the Reunion Committee . . . and then get set for some truly wonderful days that we'll spend together in San Diego in June.
Have a very Happy Thanksgiving.
Warmest regards,
Cousin Howard Baker
Tel 631-499-6066
____________________________________________________
Hello All –
I'd like everyone to know that planning is underway for the 2nd Baker-Blumin Family Reunion to take place in San Diego, California next June 2006. The dates under consideration are June 22-25, Thursday to Sunday.
I returned yesterday from a week's trip to San Diego and am convinced this city and its surrounding area will be an absolutely perfect spot for our family gathering. There are many terrific places of interest and things to do for family members of all ages, including exciting museums, Pacific Ocean beaches, the world famous San Diego zoo, sporting activities, etc. And with numerous Baker-Blumin relatives already residing throughout California, it is hoped that San Diego will provide an easy destination for many of those relatives to join. For those that will travel by air, the San Diego airport is served by many carriers (including discount carriers Southwest and Jet Blue) with air service to all major US cities.
I expect to receive a formal proposal this week from the San Diego Town and Country Resort - a first class, full service beautiful facility with 3 swimming pools, nice sleeping rooms, 6 restaurants and all the amenities we would require in a base hotel. It is conveniently located just 7 miles from the airport in the Mission Valley area of San Diego and adjacent to one of the area's nicest golf course. I expect that the proposal will provide a group rate room charge of about $139 per night inclusive of an expanded continental breakfast.
Local Attractions that you and your family will not want to miss: LEGOLAND California, SeaWorld Adventure Park, the World-Famous San Diego Zoo, and the San Diego Wild Animal Park. Discover some of San Diego's history by visiting Old Town San Diego with its famous Bazaar Del Mundo, Cabrillo National Monument, Gaslamp Quarter or one of the region's many missions. For those with more refined tastes you'll enjoy San Diego's Balboa Park, botanical gardens, museums, galleries, even wineries in the North County.
The purpose of this e-mail is to ask you to please "save the dates" - June 22-25, 2006 - or advise us if they (or anything else mentioned in this e-mail) pose a problem for you. More information and details will follow. We realize that we probably will never get 100% consensus on all planning issues but we want to try and accommodate as many family members as possible. In return, we hope that with plenty of advance notice everyone will try and arrange their plans and schedules in order to attend another wonderful Family Reunion. Kindly pass this information on to other relatives so they too can be advised about our plans. Unfortunately, at present, we have only a limited number of e-mail addresses.
Feel free to call or contact me to discuss the Reunion planning. Also, please let me know if you're willing to help on the Reunion Committee. I know we can have a memorable and enjoyable Family Reunion next year in San Diego and hope everyone will be part of it.
Best wishes,
Howard Baker
Tel 631-499-6066
E-mail habaker@att.net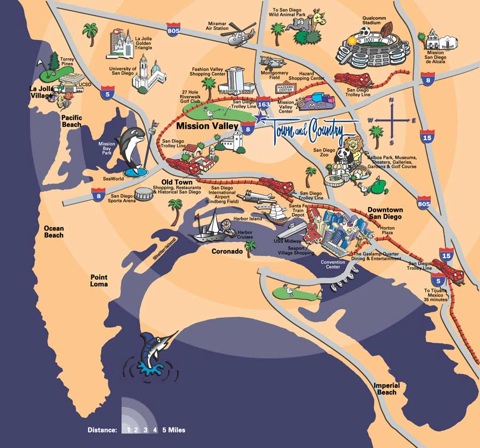 August 19, 2005 9:21:10 PM CDT
Hi All –

I'd like to let you know that a few of our cousins have asked that we move ahead with planning the 2nd Baker-Blumin Family Reunion for June 2006 and have indicated a strong preference for San Diego as the site. Accordingly, I will be going to San Diego next week with my friend and honorary family member Owen Basil (I trust you remember him from last year's reunion) to begin the ground work to find a suitable hotel and to look into dining venues and places of interest we might want to include within our Reunion program.

Sylva and Michael Baker are both ready to continue their genealogy and web mastering efforts and cousins Arthur Gelman and Jeff Baker are willing to again work with us on our Committee as has Les Rubenstein and Joel Baker. [Interestingly, Joel and his wife spent this week vacationing in San Diego.] I hope each of you will agree to serve on the Reunion Committee as well.

I've also spoken briefly with the Canadian cousins who, as you will recall, comprised a substantial chunk of our '04 reunion attendees. In true fashion they seem genuinely excited both about having another Reunion and going to San Diego, a destination which seems quite appealing to them. I've also been in touch with two San Diego area cousins - Marci Glass Feinberg (whose grandmother was Muriel Robinov) and Denni Gelman Griffith, Arthur's daughter. Although both were unable to attend last year's Reunion, they are quite excited about a San Diego gathering and have been very helpful in making suggestions and recommendations and I hope to meet them next week.

Our preliminary thinking is to keep the same basic model for the '06 Reunion as we had last year. That is, a Thursday to Sunday format that would involve a 3-night stay and to keep the Reunion within a similar calendar timeframe – late June. Therefore, our preferred dates for the Reunion would be June 22-25 with fall-back dates one week later, June 29-July 2. Could I ask each of you to check and see if those dates pose any significant problem for you. Of course, attendees would have the flexibility to arrive early and/or stay later in order to take in the many sightseeing and places of interest that San Diego and its environs offer. In this regard, Bonnie and Brian, my daughter and son in law, are already thinking about extending the Reunion into a vacation so they can take our grandson Abe to Lego land and other children-friendly places.

I hope each of you will be enthusiastic about doing the Reunion. We had such a terrific time together last year that it would be a shame in my view to drop the ball and not move ahead again. A span of two years between gatherings seems about right to me. Also, if you've followed Michael's postings on the family tree website during the year, you will have seen that we've "discovered" more relatives both in the US and abroad. Further, the "French Connection relatives" keep growing and after Michael's visit there in May and Sylva's upcoming visit in September, there's a decent chance that by giving sufficient advance notice we could have a nice European turnout in San Diego. And, of course, we are quite mindful that we have more relatives living in California than any other state – so hopefully we can get a nice boost in Reunion attendees over last year.

I apologize for the length of this e-mail but I did want to alert you about the preliminary thinking that's been going on. I look forward to hearing from you and I'll report back on our findings at the end of my trip. It is hoped that once we decide to move forward that we get the word out ASAP so people can "save the dates" and have plenty of time to make their plans.

I hope everyone has been enjoying a very pleasant summer.

Warmest regards,
Cousin Howard Baker
Tel 631-499-6066
E-mail habaker@att.net